How to Send a Webpage Update Request
Only a few simple things are needed to update your page!
The link to the page or file you need updated.
The information or file that needs to be added and/or changed.

You can send in a Word Document or in the body of an Email - see sample below: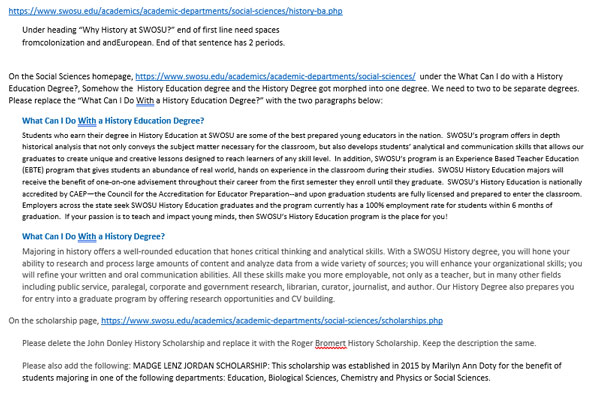 Tips to make the process go smoothly and efficiently
Don't send text with lots of formatting other than paragraphs and links. Avoid the use of tables in your Word documents.
Always send files from which I can cut and paste text — no scanned PDFs.
Make sure any handwriting on documents is legible and only for typos. Full sentences should be typed out in an email or file.
Don't embed images in Word documents or PDFs. Send separately.
REMEMBER that you may have to refresh your page to clear your cache so the new page/document will appear.