Tornado Procedures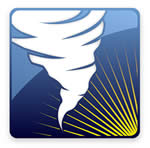 Definitions
Watch
Conditions are favorable for tornado or severe weather.
Warning
Tornado may be imminent. Take shelter.
Signals
Weatherford Campus
On SWOSU campus, the severe weather warning will be made via the sirens from the City of Weatherford. Tornado watches and warnings will also be monitored by a radio at the SWOSU Campus Police Department.
Sayre Remote Location
Tornado watch and warnings will be monitored by a radio at the SWOSU-Sayre Dean's Office by a Campus Officer. Under a "watch" all buildings on the Sayre remote location are notified that the area is under a watch. All shelters are opened by the assigned persons.
Steps of Action
In the event the sirens sound you should
If you are in unsafe location at that time, go to designated storm shelter for that building at the direction of the faculty/staff.
Go to the lowest level, on the inside wall and assume a kneeling position, head down, with hands covering head.
Faculty/staff needs to close classroom doors.
Faculty should keep their class rosters with them and remain with their classes to be sure students are following the Tornado Evacuation procedure and to verify student count.
Wait for all clear signals before returning to classroom.
Avoid all large clear-span buildings (gym, cafeteria, etc.) during a tornado.
In an outside office, window blinds are to be closed.
A radio should be located within hearing distance of office personnel if at all possible.
Designated Storm Shelter Areas for Each Building
These areas are the safest in each building in case of a tornado.
Each building has designated people who see that the storm shelter area for that building is unlocked and accessible for faculty/students in the building.
Weatherford Campus
Administration: Basement
Art: Basement
Assessment: Room 108, west side of the building
Beeks Erick (CPP Classroom Annex): 1st floor, northwest end of CPP
Barker (Music Therapy/Language Center): Campbell, 1st floor, central hallway
Berrong Music Hall: Main Hallway
Black Kettle Hall: Basement
Bookstore/Market: Basement
Burton House: Basement
Business Enterprise Center: Interior Room (Mesquite)
Campbell Building: 1st floor, central hallway, away from windows and doors
Chemistry/Pharmacy/Physics: 1st floor, northwest end of CPP
Conference Center: Two Interior Rooms (Mesquite & Teak Rooms)
Education: Basement
Engineering Technology Brick: Basement in Stone Building
Engineering Technology Stone: Basement
Field House/RWFH: North classrooms/hallway
Fine Arts: Lobby stairwells/lobby instrument storage/entrance ramps to auditorium
Fitness Center: Neff Hall basement
Hilltop Theater: Dressing rooms and dressing room hallways
Library: Basement
Mann Hall: Basement
Mary Mabry Savage Apartments: Neff Hall basement
Neff Hall: Basement
Oklahoma Hall/GOLD Program: Main hallway/lobby TV area
Parker Center: Basement
Physical Plant: Northwest room/file storage area
Pioneer Cellular Event Center: Basement hallway/lobby TV area
Print Shop/Mail Room: Women's restroom
Rock Building: Interior hallway
Science: Basement
Stafford Center: Basement
Stewart Hall: Basement
Strother (Pharmacy II Annex): Basement
Student Government: Basement
Student Union: Basement
Theatre Scene Shop: Lowest level away from windows
Upward Bound: Basement
Wellness Center: Locker rooms/interior hallway of SHS office area/1st floor enclosed stairwells
There are two volunteer storm shelters for SWOSU employees and students:
Science Building basement (east and west entrances)
Al Harris Library Auditorium (west entrance).
Sayre Remote Location
Alexander Building: 101, 110, 119, 120, 130, Restrooms
All students should be reminded that lowest level away from windows and doors is standard tornado precautions in all SWOSU Buildings. NO ANIMALS, EXCEPT FOR SERVICE ANIMALS, ALLOWED IN ANY SHELTER. Any questions should be directed to SWOSU Campus Police 580.774.3111.