Scams: Watch Out for Financial Fleas
You've probably heard the saying, "If it's too good to be true, it probably is." Well, that saying holds true most of the time. We all want to believe that we've won an all-expense-paid trip to the Greek Isles or that a long-lost, rich uncle living in California left us something in his will, but it's usually just a scam to get our money. Here are some common cons you'll want to be aware of to keep your bulldog bucks safe.
College Financial Aid Scam
A company offers to help you find a scholarship for a fee. When you contact them, they ask you to pay a fee to begin the search. Don't take the bait! Generally, the scholarship information provided by these scammers is available for free to anyone. Guidance counselors and financial aid officers at colleges and universities are great sources of reliable, free scholarship information.
Loan Scam
This is an illegal scam in which you see a "lender's" advertisement about personal debt consolidation. You call the number and they ask for minimal information about you and do not offer information about the company. During your conversation, they approve your loan and instruct you to send in a fee for the promised loan – which never arrives.
Pyramid Scam
Pyramid scams can include recruiting additional members and serving as a distributor of a product like telephone calling cards. Typically, you're asked to pay a membership fee up-front. You're instructed that once members are recruited to serve under you, you'll profit from their sales. There aren't enough potential members to keep pyramids growing steadily for even a few months, and they're illegal to boot!
Credit Repair Scheme
A company will offer to erase your bad credit history or remove bankruptcy from your credit records for a fee. They ask for payment up-front. Unfortunately, there are no quick or easy ways to repair a poor credit history. If you fall for it, you've been taken by an illegal scam.
Other Financial Fleas
Rent-to-Own
Rent-to-own companies rent and sell products such as appliances, furniture and electronics. You can rent the product for a short period of time and return it, or agree to rent the product until you pay enough to own the item. Purchasing an item from these companies usually costs two to five times as much as purchasing the goods from a department or appliance store. This type of financing is legal; however, you'll lose money this way.
Payday Loan
Payday loans allow people to get cash with no credit or background check. Lenders ask you to bring in a post-dated check and paycheck stubs to verify when you'll repay the loan. The interest rate is extremely high, possibly more than 500 percent. This type of loan is legal; however, because of the interest rate, it would not be the best option.
---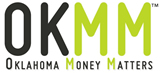 This information presented in cooperation with Oklahoma Money Matters, the financial education outreach initiative of the Oklahoma College Assistance Program. For more information about OKMM, visit www.oklahomamoneymatters.org or call 1-800-970-OKMM.
---