Alternative/Private Loans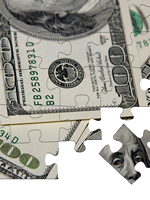 When your financial aid doesn't't add up to the money that you need to help you through school, there are other options that may be available to help you with continuing your education at SWOSU. Alternative loans are a last resort. You should, first, complete your FAFSA, and then review your federal financial aid BEFORE applying for alternative loans. They are designed to fill the gap, to possibly help you stay in school. Their interest rates and repayment features are usually not as attractive as the federal Stafford Loan.
*Student Financial Services will not award the Alternative/Private Loan until you have applied for the loan through your private lender. SWOSU does not have a preferred Private Lender List or arrangements. We recommend that you borrow from the lender who provides you the best loan terms. The list of lenders below is only a list of lenders previously used (historical list) by our students. Many other loan options and lenders exist.
Alternative loans, aka, Private loans, are loans designed for you to borrow in your own name. They are based on your credit history. The credit history check helps you to know if your credit is good enough on its own or if a co-borrower is needed. When a lender performs the credit check, it could lower your credit score, so you should research the lender choices and their qualifying criteria before making application. It is your responsibility to know the interest rate and the repayment options.
Some questions to consider asking lenders before applying for an alternative or signature loan:
Do you have a loan pre-approval option? If so, will this affect my credit score?
Do I have to be making Satisfactory Academic Progress to qualify for the loan?
What is the current interest rate? How often is the interest rate adjusted?
Does the interest rate have a maximum rate it will not exceed or cap?
Are there any processing or repayment fees associated with this loan?
What repayment options and incentives are available?
If I have to use a co-borrower, is there a release option for them after a certain time period?
How many hours must I be enrolled in?
When you are ready to apply, click on the lender of your choice and follow the online application process or you may contact the lenders at the numbers listed.
Alternative Loan Lenders Commonly Used at SWOSU within the Last Four Years
The Application and Solicitation Disclosures for Wells Fargo private student loans are housed at:
https://wfefs.wellsfargo.com/terms/AppDisclosureFilter
If you have any questions please visit Jennifer Baker , Stafford Building, Room #222 or contact at 580.774.3022.
Click here for Loan Comparison.