Services for Students with Disabilities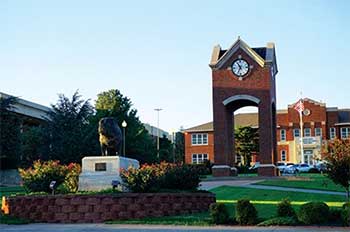 The Dean of Students office coordinates accommodations to ensure access for students with disabilities. SWOSU follows Section 504 of the Rehabilitation Act of 1973, and Title II of the Americans with Disabilities Act of 1990 (ADA).
Students seeking accommodation are welcome to see the Dean of Students and provide appropriate documentation of their disability in support of the requested accommodation. Although requests will be received at any time, approval for accommodations is not retroactive and students should allow at least 30 days from submission of their request for accommodations to be enacted.
In order to maintain accommodations, student will be required to meet with the Dean of Students at least once each calendar year. Additionally, students should contact the Dean of Students immediately with questions or concerns about their accommodations, or if there have been changes to their functional limitations that would affect the student's access to the educational environment.
To schedule an appointment with the Dean of Students, please call 580.774.3767.