Southwestern Oklahoma State University Scholarships
Scholarship Categories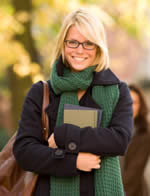 There are a variety of scholarship opportunities available in several categories:
Academic Scholarships
Athletic Scholarships
Talent-Based Scholarships
Southwestern Oklahoma State Regents Scholarships
We're also happy to accept financial awards earned aside from state scholarships, and we encourage students to search for college scholarships in Oklahoma from private foundations and non-profit organizations. To access our scholarship resources go to our scholarship applications page.
We're more than happy to answer any questions you may have. Contact our Student Financial Services today to find out how we can assist you in your desire to attain a quality college education.