Student Services
Health
Services Offered
Services provided include but are not limited to:
Physical assessment with referral to local physician if condition warrants
Education for prevention of disease and self-care techniques
Immunizations
TB skin testing
Pregnancy testing
Blood Glucose testing
Allergy injections
CLIA-waived testing including Strep, Influenza, and Urine Analysis
Costs
There is not a charge to see the university nurse. A charge of $10 applies for a physician visit made with a local physician contracted with SWOSU. Immunizations received at Student Health Services are charged separately.
The cost for testing is as follows:
Strep - $5
Influenza - $15
Urine Analysis - $2
Pregnancy - $2
TB Skin Test - $5
Counseling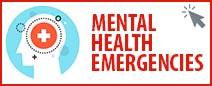 SWOSU Counseling Services provides professional counseling services to all currently enrolled students. Individual and group counseling sessions are provided by Licensed Professional Counselors (LPCs) and Licensed Marriage and Family Therapists(LMFTs) who are licensed by the Oklahoma State Board of Behavioral Health Licensure.
SWOSU Counselors are Here for You
If you ever
• lose hope • feel helpless • find it hard to cope • feel like no one cares
• don't know where to turn • just need someone to listen
If you ever need a little help dealing with
• abuse • addiction • adjusting to college • alcohol • anger • anxiety • assault • binge eating • boundaries • breakups • bulimia • bullying • careers • classes • concentration • conflict • crisis • culture • cutting • death • decisions • depression • disturbing thoughts • divorce • drugs • eating • expectations • failures • family conflict • fatigue • fears • feeling homesick • feeling stuck • feeling unsafe • fidgeting • fitting in • friends • frustration • gender • grades • graduating • grieving • guilt • homesickness • hopelessness • hunger • hyperactivity • irritability • insomnia • jobs • life • loneliness • loss • love • marijuana • marriage • memories • money • mood swings • motivation • nervousness • obsessing • pain • panic attacks • parents • personal problems • pressure • relationships • restlessness • roommates • sadness • sexuality • siblings • sleep • social skills • stress • suicidal thoughts • test anxiety • time management • tobacco • toxic relationships • transitions • trauma • tension • trusting • unwanted thoughts • violence • weight gain/loss • worrying

Hours, Location & Contact Information
Hours
Monday - Friday
8 a.m. - 12 p.m. & 1 - 5 p.m.
while classes are in session
Location
Wellness Center
Separate entrance to the right of the main entrance
Contact Information
Phone: 580.774.3776